Pregnancy & Family-Focused Chiropractor in Portsmouth, NH
Dr. Rachel Schein prides herself on offering compassionate and personalized care for the whole family. Our approach is cutting-edge, combining gentle chiropractic adjustments, manual therapies, and corrective exercises - with treatment starting on day one. Whether we're taking care of aches and pains, improving mobility, or helping you heal from injuries and repetitive stressors, together we can improve your overall wellbeing.
At our office in Portsmouth NH, Dr. Rachel Schein holds certification in the Webster Technique, an all-natural, safe, and conservative approach to the discomforts of pregnancy. Dr. Schein has additional training in manual therapies like muscle scraping (Graston/IASTM) and cupping. In our office, visits will never be rushed, and you'll never feel like just a number - we view our patients like family and are committed to the highest standards of care.
Book An Appointment
How We're Different
A Message from Dr. Rachel Schein
As the owner and founder of Amplify Health Chiropractic & Wellness, my top priority is to work together with you to understand your story - and to use that information to deliver high quality care that gets you feeling your best. I know firsthand what it's like when your concerns aren't taken seriously by your healthcare providers. At AHCW, I strive to create an environment where your voice will be heard. All are welcome here.
I offer many tools to help improve your body's function and overall wellbeing. I address soft tissue complaints through cupping and instrument-assisted soft tissue mobilization (IASTM). I am well-versed in a variety of adjusting techniques that are geared towards all levels of comfort - from manual diversified adjusting, to more gentle techniques like Thompson-drop and Activator (hand held adjusting tool). Additionally, I also perform kinesiotaping, strength & conditioning exercises, and McKenzie Method of Mechanical Diagnosis (MDT) parts A (Lumbar Spine) and B (Cervical and Thoracic Spine).
Learn More About Dr. Rachel Schein
What to Expect at Your First Visit
Our Approach Gets Results
Here are some of the benefits of chiropractic care at AHCW
Patient-Centered Care
We work together with you to educate you about your symptoms and empower you with the tools you need to succeed at home, work, and beyond.
Evidence-Informed
We use a combination of the latest research, clinical experience, and patient preference to help you reach your goals fast, with lasting results.
What Patients Are Saying





Our Services
Chiropractic Adjustments

Prenatal & Postpartum Chiropractic

Pediatric Chiropractic

Wellness Chiropractic

Webster Technique for Pregnancy

McKenzie Method

Cupping

Instrument-Assisted Soft Tissue Mobilization (IASTM)

Percussive Massage

Kinesiotaping

Corrective Exercises
Book An Appointment
See All Services
"I can finish this last month of pregnancy feeling stronger and comfortable in my body...
After experiencing severe foot, back, and hip pain in the 6th month of my 3rd pregnancy, I needed to find a chiropractor.
I've been seeing Dr. Schein weekly and I feel strong and more steady. The daily pain has significantly diminished and I'm so grateful I can finish this last month of pregnancy feeling stronger and comfortable in my body. Thank you Dr. Schein! I honestly would've probably been in bed rest if I didn't come in!"
- Amanda G
"My only regret is not going to Dr. Rachel sooner in my pregnancy!
I HIGHLY recommend Dr. Rachel to all pregnant mamas. My only regret is not going to Dr. Rachel sooner in my pregnancy! Nothing but a positive experience!"
- Tawni G
"The best chiro I've ever been to...
Dr. Schein is a wonder worker! I appreciate how thoughtful and patient they are to really nail down the issues and coach me on how to not just avoid the issues but work on things that improve the source of the problem. The best chiro I've ever been to."
- Janson R
"She cares about you as a person and not just a patient...
Couldn't recommend Dr. Schein enough! I've seen multiple specialists for chronic back pain for years, and she's the first to provide me some relief. She listens, cares about you as a person and not just a patient, and aims to treat the root of the cause.
- Lauren C
It's Time to Start Feeling Your Best
Here's our simple process:
Schedule an Appointment
Using our online booking, schedule a time that works best for you.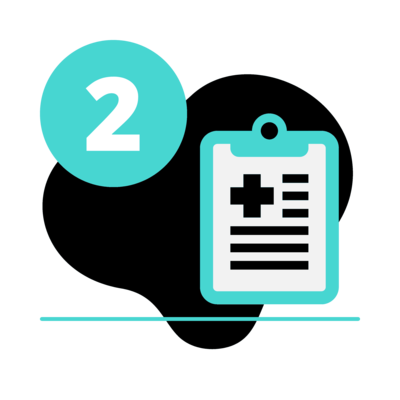 Get Personalized Treatment
We'll create a unique treatment plan that honors your goals and needs.
Start Seeing Results
You'll feel better doing the things you love again.
Let us help you get back to feeling your best - so you can get back to the things you love.
Schedule an appointment with Dr. Rachel Schein today.
Book An Appointment
Purchase Professional-Grade Supplements
We have partnered with FullScript, a leader in online supplement distribution.
Place An Order